Two days to go til Ladyfest Auckland 2008! Ok, here's what's happening:
Friday 22nd February, 8pm @ Cross Street Studios, Cross Street: Glitches in Fantasyland – a theatrical presentation of dance, aerialism and live film featuring Eve Gordon, Sarah Houbolt (Brisbane), Alexa Wilson & Tahi Mapp-Borren ($10 – All ages)
Friday 22nd Feburary, 10pm @ the Winchester, St Benedicts St: Bands! Blood & Laughter (Ak), Newtown (Wgt) & Punchbowl (Wgt) ($10 – R18)
Saturday 23rd February, 11am-4.30pm @ Cross Street Studios, Cross Street: Zine Fair & Workshops day (Free – All ages)
Saturday 23rd February, 9pm @ the Winchester, St Benedicts St: Bands + DJs! Oojah and the Trash (Ak), Stood Up (Ak), The Wrongdoings (Wgt), Mean St (Ak), Moron Says What?!?(Ak) ($10 – R18)
Sunday 24th February, 2pm @ Te Karanga Gallery, Karangahape Rd: Film screening of riot grrrl/queercore films, including "Don't Need you: a herstory of riot grrrl", directed by Kerri Koch (Free – All ages).
Cherry Bomb Comics, the shop I run with a friend of mine, is organising the Zine Fair on Saturday 23rd. Cherry Bomb will be setting up two tables worth of our wares, as well as part of our reading library (currently tucked away in boxes in the garage since we closed our New North Road shop last year!). We'll also be showing a couple of zine & comix related films, and there will be other zinesters there selling their stuff, such as Pinktricity, Radical Youth, Moonrocket Distro, Instant Intensity, Sweet Valley 69 and more…
As well as the Zine Fair, workshops will also be running alongside. These workshops are free and open to anyone. The timetable for the workshops is as follows:
11.30am: Cherry Bomb Comix talks to Wellington's Space Thing about DIY social spaces
12.15pm: Moira from Moonrocket zine distro – zine structures, binding methods, pagination and more
1.00pm: Worse than Queer – women and queers of colour talk about "race" in alternative scenes
2.30pm: Self Defense
3.15pm: Guitar with Brenda from Stood Up (playing at Ladyfest on Saturday 23rd!)
All workshops will be held in the Cross Street Studios, in the library area (the Cross Street library soon to be revealed!) and outside.
So…if you live in Auckland come to Ladyfest! Here's the poster:
Posted 4351 days ago | By Melissa | [1]
Share this: del.icio.us Digg Technorati Newsvine Reddit Netscape StumbleUpon Google Bookmarks TwitThis
---
FRIDAY 15TH FEBRUARY
9PM
RISING SUN (kRD)
REAR ENTRY!!
A CLUB NIGHT/BENEFIT GIG FOR LADYFEST AUCKLAND BROUGHT TO YOU BY SLUMBER PARTY & LADYFEST AKL!
PASS THE PARCEL + DJS + SHENANIGANS TOO MANY TO LIST.
So Ladyfest Auckland is coming up in a coupla weeks, the first events being 22nd Feb to be exact. Check www.myspace.com/ladyfestauckland for timetable & details!!
Posted 4363 days ago | By Melissa |
Share this: del.icio.us Digg Technorati Newsvine Reddit Netscape StumbleUpon Google Bookmarks TwitThis
---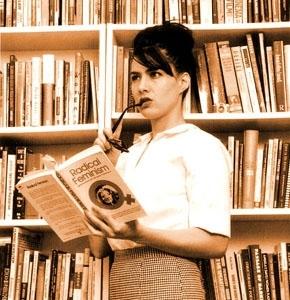 So I haven't really been thinking much about Kathleen Hanna lately.
You know how it gets with albums you've listened to sooo much you can't even hear them any more? That's how it is for me with a lot of the bands she's been in. And conversations with my friends about Kathleen? I mean, what more is there to be said after all these years? But I'm always interested in new things about her, no matter what. I was fascinated by the interview she did on "Don't Need You" – the documentary on Riot Grrrl, that I saw last year. The way her face moved with so many expressions! The way she practically spat the words out! Let alone the content of the interview. Never have I been given the opportunity to study KH for such a long period of time…Because, despite her own wishes and I guess those of her nay-sayers, Kathleen is an icon for my generation, and people will always be interested in icons.
This obviously totally contravenes what many riot grrrls wanted to have happen with their "movement", but I say, icons are fine in terms of providing inspiration and acting as catalysts for other people to make and do stuff, so long as people remember their icons are "only human", and fallible, and that we're all amazing in our own way!
I think I talked a while ago about this issue to do with archiving riot grrrl zines, how I was all for that, but was very interested in what Tobi Vail said on the Typical Grrrls listserv. She seemed adamantly opposed to what she saw as a pointlessly nostalgic trip down memory lane. She was of the idea that people should be just creating their own stuff, in their own scene/community, and not always looking back or looking at other people and scenes for validation and/or entertainment which she saw as leading to stasis, as people are so desperate to get the rarest Bikini Kill zine, they forget to make their own.
I think what she describes is worst case scenario, and I have totally been guilty of just hoarding of riot grrrl and punk history (and it's not really even a history that I have any claim over, it being mostly from the US), at times in my life, without also creating an outlet for my own ideas. But, similarly, I never would be at the point I am at without access to old zines, old records, old ideas. And actually, once I discovered that stuff, one thing led to another, I made connections both literally and theoretically in my own community, and I opened a feminist queer comix & zines store with my friend, I made my own zines, I am helping organise Ladyfest Auckland, I do a radio show and I do this music blog with Katie. So, I think looking back and creating and having crushes on "icons" is totally fine, we don't exist in a vacuum after all.
(As a sideline: of course, iconinising people is a pretty one way street, and it's not like I really think about the effect it has on KH and TV, that perhaps they don't wanna be icons…But I mean, I don't know them, and don't live in their communities…Is that an excuse? Is that ok? I know, it sounds like a pretty ignorant and small minded excuse to me too. But they've been iconicized by so many others, I might as well drive the nail home, haha. I don't really know what to say about this aspect.)
The thing I really don't like about iconicising is the canonising, and I definitely agree with Tobi Vail and the rest that it's important if you are a band like Bikini Kill to shuck that status off as much as possible (which they did try to do – read the liner notes of their first release), if you purport to be trying to further this cause of inclusivity, diversity, and challenging mainstream prejudices/oppressions. I don't think think iconicising necessarily leads to canonising, but I guess it's important we think about who we want to hold up as icons to avoid this, i.e me discussing Kathleen Hanna in this way is probably not altogether helpful, as she is an obvious one).
The thing is, Kathleen Hanna really was the instigator of all "this" for me. Probably because she's so ubiquitous, she was the instigator of all this for many girls, as it's easy to chuck a Bikini Kill tape or something in the way of someone teteering on the edge of discovery. That's ok, I think. Does it matter, so long as you get there, but also most importantly, so long as you're critical of that journey and the elements that brought you to the point you are at? Don't blindly stumble down that path and line yr walls with "Revolution Girl Style Nooowww!", but feel secure that you can love all that while still holding all your own thoughts and ideas about the matter.
Anyway.
So the reason I started off this cautious fan letter to Kathleen Hanna,(which seemed to become some backhanded compliment!), was that once again, she said something in a song that was exactly right for me. And I realised that though I hadn't thought about her for a while, it's interesting her words can still have such resonance with me when I bump into her again. It's an old song now, but you know how you can listen to albums tons of times and then suddenly the lyrics just pop out at you? Well so it happened with "Li'l Mommy", a song she sings in the Fakes.
Here's the lyrics:
When you wrote me that letter I knew I should respond, you being such an important man in the music industry and all, and I know it's not enough that i support myself and my friends, I know that I also have to handhold your lame ass through every through every fucken goddamn idea that I get that you wanna steal, yeah man, yeah man, come in, come in, come in hi! I am your li'l mommy! I wanna be your lil mommy! I wanna be your li'l mommy! Yeah, man, you're right, things are really changing for women in the music industry, why um, there's really good bands out there like, um um um um um, bands like, um um um Hole! and um, and um ah the um ah um Joan Jett makes money I think? and oh um ah um um um um BELLY! Yeah, yeah Tanya Donnelly speaks for all women!!! I. Think. Belly. Is. Fucken. Boring, I think Belly is fucken boring! I think Belly is boring! I'm your li'l mommy, I'm your li'l mommy, I'm your li'l mommy mommy mommy mom!
Ok, so perhaps those lyrics are a little wrong, please feel free to correct me if they are. And also, I don't know what you think of Belly, and maybe really like them? I don't really like them (I in fact think they're fucken boring too), but the point that I'm trying to make is that even now, 14 years after this album came out we are still getting fed tidbits of so-called female revolution, you know, things that are palatable to the mainstream and, most hurtful, even in the alternative scene, and we are expected to be happy with that. We're expected to be ok about only having a couple of boy-sanctioned bands with girls in to go see, cos boys control the venues and the "what's cool" cultural markers. We're still expected to be happy with having to blend in with normal indie boy culture when we "go out" (stay home and listen to your own cool records with yr friends, don't spend $10 to go to lame boy-run club nights!!).
And what has lately been annoying me (and so alerted me to Li'l Mommy) is that of course as feminists we sometimes feel weird and bad about saying a certain "girl band" is boring or not up our alley, cos we are expected to always feel like underdogs and Sisterhood is powerful and all that, and that there are not many girl bands out there so we should love all of them no matter what.
But actually, there are HEAPS of girl bands out there (even if they don't get to play on K Rd every night), as we well know – re-look at your record collection and see! – so we actually don't have to love everything, we can have taste too! I mean, I pretty much ONLY listen to music by women and queers (give or take a few straight men bands), but I think it's totally ok to be critical of those bands, just as mainstream and mainstream/alternative bands are given the chance to be critiqued by reviewers and the audience, allowing them the opportunity to be fully realised as a 'real band'. Let's not buy into this idea of the female & queer ghetto. We don't have to like things JUST cos they're girl or queer, that's no kind of rebellion. I wanna create an empire where it's ALL that, and we can love and not-love bands as we choose with no element of guilt, because who put us in that position to feel guilty? Who made us feel like we don't have the right to pick and choose bands we like based on sound or style? Of course, let's support female & queer bands, always, always, always, but what I'm saying is I wanna have complete control over my choices, and know why I'm making those choices, and I like feeling confident that bands I like (like the Fakes) can take on those outside of this scene and beat their arse.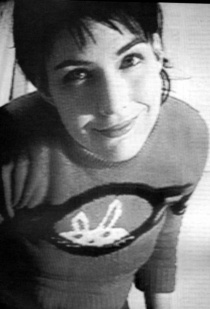 Posted 4364 days ago | By Melissa |
Share this: del.icio.us Digg Technorati Newsvine Reddit Netscape StumbleUpon Google Bookmarks TwitThis
---